WHAT IS WEBSITE INVESTING?
Website investing is the building or buying of digital properties for profit. There are many different types of online businesses that can be profitable all offering different opportunities.
Content sites provide a significantly lower time commitment than many other types of online businesses such as eCommerce and outperform many traditional investments.
Investing in websites provides you with both a monthly income and the opportunity to sell this property for a lump sum when you are ready to move it on.
Check out our growth plans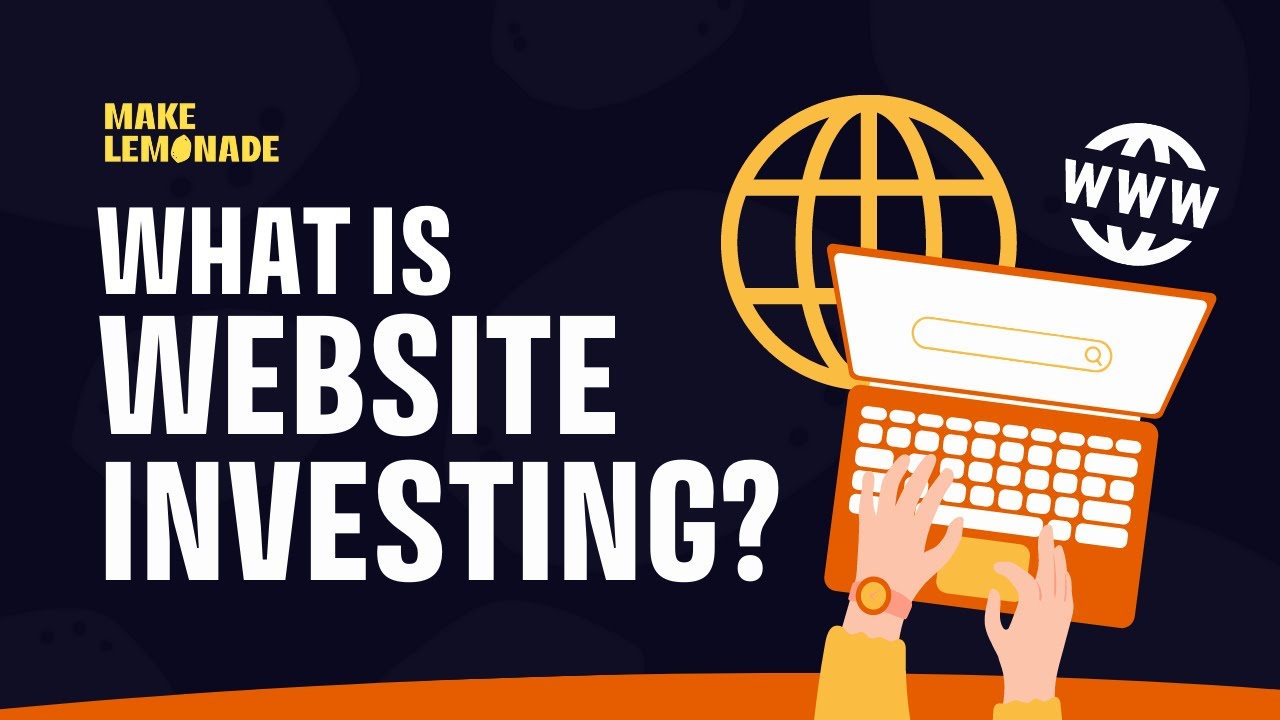 How much can you sell a website for?
You can generally sell a content site (or blog) for around 20 – 60 times the monthly income. So for example you can sell a website making $1,000 a month for $40,000 or a website making $10,000 a month for $400,000.
It's not unusual for website investors to sell a website and make a return on investment of several hundred percent. If you compare that to traditional investments, then there really is no comparison.
Schedule a call
What to know more about website investing? Speak to a member of our team to learn more about website investing.  
Book a Call
Why invest in websites?
Low barrier to entry

If you start a website yourself, then costs can be as little as the hosting. Of course, if you want to scale your asset fast then you will need to seek help to do this as one person can be a limiting factor to the growth and earning potential.

Cash flow

There are many benefits to the website investing business model, but one of the biggest is cash flow. Not only are you growing an asset you can sell one day but it also offers a monthly income in a relatively passive way. And once your website is earning you can reinvest this income to increase the size of your business even further. After the initial investment, the asset is able to grow itself without further investment!

Flipping

The potential return on investment that you can get with website investing is huge, much bigger than traditional investments. In todays market you can sell a website for around 20x-60x what it makes monthly. On top of that, for a quality website the market is very liquid. It's very easy to buy and sell websites. Check out the Make Lemonade Marketplace to see some websites that we have listed for sale.

Low fixed costs

To get started, all you need is hosting which can be picked up for a few dollars a month.
How do you monetize websites?
Depending on the niche you are entering, there are generally many ways to monetize a website. Initially, it makes sense to start with ad revenue by placing adverts on your website and affiliate relationships where you get a commission for recommending a product or service.

However, once your traffic starts to grow you can widen the scope of your monetization to other revenue streams such as eCommerce, training courses, lead generation, communities, memberships, consultancy, and more. Adding these new revenue streams can seriously grow the revenue generated by your website.
How do you get started with website investing?
At Make Lemonade we have years of experience growing and selling websites. We know what it takes to grow a successful content website. 
We've put together growth plans for ambitious individuals to kickstart their projects and get them on the road to earning a regular income and building a valuable asset.
We have a number of different packages depending on your budget or ambitions. Check out our growth plans.

Alternatively, you can buy a business making money today from the Mark Lemonade marketplace. 
Growth Plans
Next steps
Investing in websites can be a profitable way to create a monthly income for cash flow or to sell for a healthy profit.
As your website portfolio grows we recommend a split between sites you maintain for cash flow and sites that you grow aggressively for a sale.
If you have any questions or would like to start your journey with website investing, book a call with a member of our team.
Book a Call
Interested in website investing?